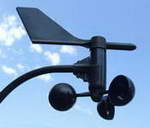 The Cape Town Wind Report
Real Wind info - way more accurate than any forecast for the mountainous Cape Peninsula
Our 15 weather stations provide Live! Windspeed & direction updated every 3 minutes.
Get outdoors into the action more often - get the the maxx out of your favourite Wind, Kite, Surf and Air Sport.

Be Safe! - Find Out before you Go. Save time, save petrol
Get out and have a Blast!